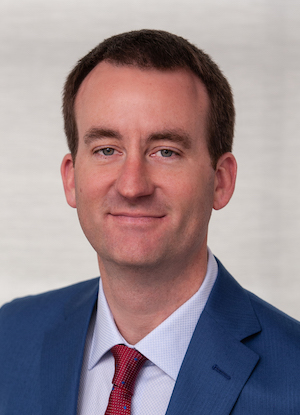 William Schimmel
Secretary
William Schimmel is the Executive Director and CEO of PTCB. In this role, he builds upon PTCB's strong foundation and leads the organization to advance patient care by certifying pharmacy technicians who are qualified to support pharmacists and patient care teams in all practice settings and by recognizing the essential work done by the more than 285,000 active PTCB-Certified Pharmacy Technicians (CPhTs) nationwide who support this mission every day.
Before assuming the role of Executive Director and CEO, Schimmel amassed more than 15 years of leadership experience building and maintaining certification programs. He was PTCB Associate Executive Director (AED) for 7 years, serving as Interim Executive Director for 5 months from 2011 - 2012. As AED, he gained expertise in the PTCB Program and experience building consensus among PTCB's stakeholders in the pharmacy community. He renewed PTCB's National Commission for Certifying Agencies (NCCA) accreditation twice, insourced exam development functions, enhanced customer experience for PTCB CPhTs, and launched a multi-phased research effort to examine PTCB Certification outcomes.
Prior to joining PTCB, he was Vice President of Development and Evaluation for the American Board for Certification of Teacher Excellence where he engineered the development of 12 computer-based assessments. He was a Manager in the Telecommunications, Media, and Entertainment sector at Accenture for 5 years. Schimmel earned a BS in computer science from Loyola University in Baltimore.