We are proud to work with 279,806 active PTCB CPhTs who dedicate themselves to patient safety. This map shows the number of PTCB CPhTs in each state as of December 31, 2020.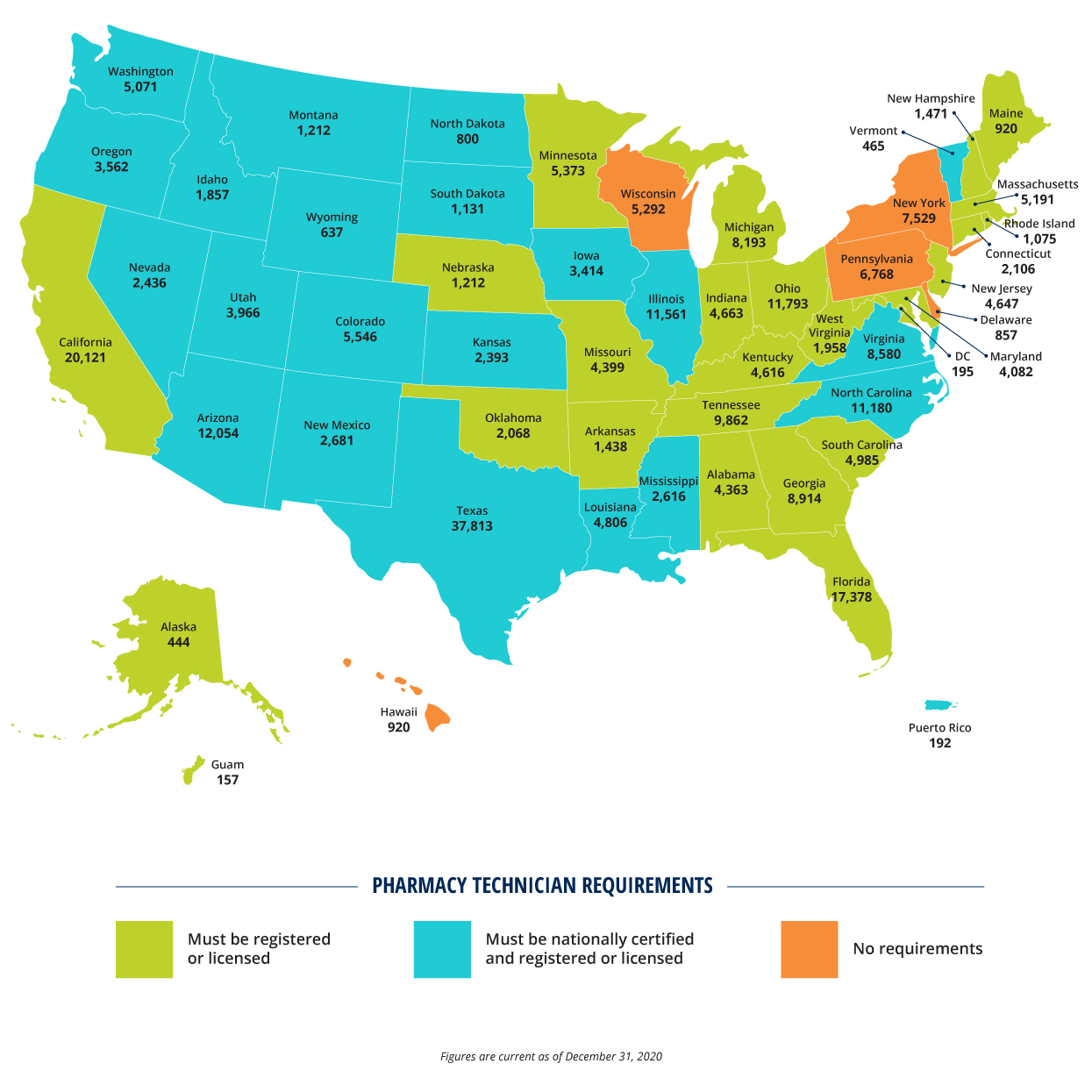 *PTCB makes every effort to keep this page up to date, but it is not intended to replace consulting with your state board. Please contact your state board to verify any regulatory requirements.
PTCB Certification is accepted in all 50 states, the District of Columbia, Guam, and Puerto Rico. PTCB Certified Pharmacy Technicians (CPhTs) work across the US in a wide range of pharmacy practice settings.
Regulations and requirements for certification, registration, and licensure vary by state and change on an undefined schedule. Some states, such as Hawaii and Pennsylvania, have no requirement for technicians to even register with the State Board of Pharmacy, while other states, such as Louisiana and North Dakota, have rigorous requirements related to formal education/training, practical experience, and national certification. Twenty-four states require pharmacy technicians to attain national certification, either as a requirement to be registered or licensed, and/or to perform certain duties.
Technicians should be sure to contact the State Board of Pharmacy where they are seeking employment, and before they relocate to a different state, to learn about a state's complete and current pharmacy regulations.