From the beginning, PTCB was codified by pharmacy organizations who sought a single standard for pharmacy technician credentialing. Our staff, board, and volunteers are actively involved in local and national pharmacy and certification organizations. PTCB is uniquely qualified to respond to pharmacy's evolving practice with credential programs that support technician careers, assist employers and advance patient care.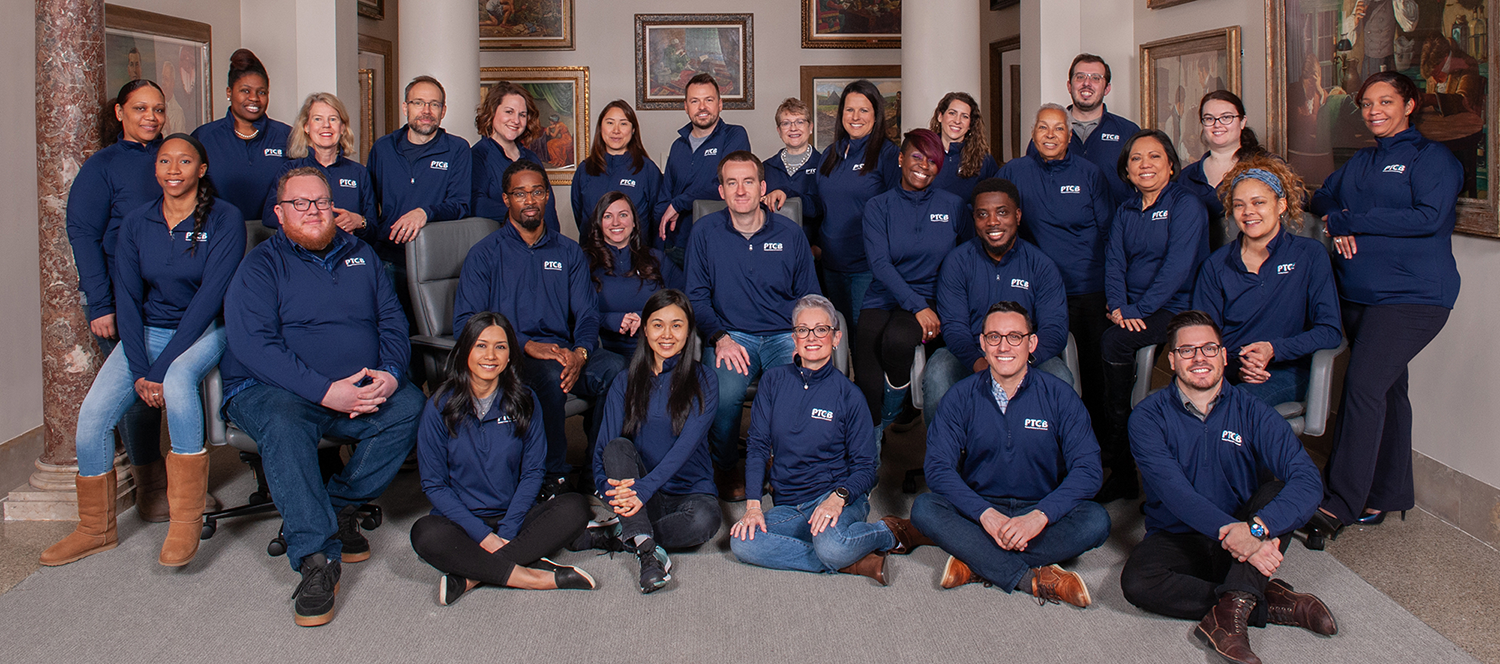 The PTCB Board of Governors is comprised of six members, including PTCB's Executive Director and CEO William Schimmel, and one representative from each of PTCB's five governing organizations, listed below:
American Pharmacists Association

American Society of Health-System Pharmacists

Illinois Council of Health-System Pharmacists

Michigan Pharmacists Association

National Association of Boards of Pharmacy
PTCB's staff is responsible for establishing and maintaining credentialing programs. We are a highly collaborative team, with experts in test development, psychometrics, certification, and pharmacy working together to deliver excellence in pharmacy technician credentialing.
The Certification Council is an autonomous standing committee of PTCB, led by the Chair, and a President and Vice President chosen from the members annually. The Council is responsible for the establishment and administration of PTCB's certification programs. The Council currently consists of the following seats:
Chair (NABP CEO, ex officio with vote)

PTCB Executive Director (ex officio without vote)

Health-System Technician

Health-System Pharmacist

Community Pharmacy Technician

Community Pharmacy Pharmacist

Sterile Compounding Technician

Sterile Compounding Pharmacist

Technician at-large

Pharmacist at-large

Technician Educator or Researcher

Public Member
PTCB programs benefit from the expertise of volunteers who assist in writing exam items for our credential programs. If you are interested in participating, learn more about volunteering with PTCB.