January 28, 2016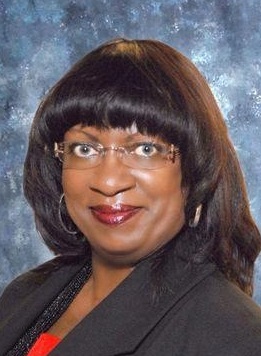 WASHINGTON, DC – The Pharmacy Technician Certification Board (PTCB) is pleased to announce that Miriam Mobley Smith, PharmD, FASHP, will join the PTCB staff as Director of Strategic Alliances on February 1. She will be responsible for managing public and private strategic alliances, building organizational relationships, serving as a PTCB spokesperson, and leading the organization in advancing the PTCB Program as the single national standard for pharmacy technician certification.
Dr. Mobley Smith recently was Dean and Professor at the Chicago State University College of Pharmacy, and before this was a faculty member for 13 years at the University of Illinois at Chicago College of Pharmacy. She serves as Chair of the Centers for Medicare and Medicaid Services Advisory Panel on Outreach and Education. Dr. Mobley Smith chaired the PTCB Pharmacy Technician Certification Examination Standards Setting Committee and PTCB's 2005 national practice analysis, and is a Past President of PTCB's Certification Council.

"Having served PTCB as a volunteer and avid supporter for years, I am very excited to have the opportunity to become a part of the organization in a more formal capacity," said Dr. Mobley Smith. "I look forward to working collaboratively with all pharmacy stakeholders to ensure the implementation of high quality knowledge and practice standards related to pharmacy technicians across the profession."

"PTCB is fortunate to welcome Dr. Mobley Smith. She is an energetic leader who is highly respected in the pharmacy community," said Everett B. McAllister, MPA, RPh, PTCB Executive Director and CEO. "She knows PTCB well and has shown her commitment to our mission to develop a qualified technician workforce to advance patient safety. PTCB values her continuous contributions to the profession and her experience in academia, workforce development, public policy, and the field of certification. She brings demonstrated talent, vision, and dedication to PTCB."

Dr. Mobley Smith has served as Chair for the American Association of Colleges of Pharmacy Professional Affairs Committee, Vice Chair of the Illinois State Board of Pharmacy, and Chair of the American Society of Health-System Pharmacists (ASHP) Council on Education and Workforce Development. She was a member of the Institute of Medicine Committee on the Future Health Care Workforce for Older Americans, Pharmacy Workforce Center Technical Advisory Panel, and the Professional Examination Service Board of Directors.

Dr. Mobley Smith was a US Department of Health and Human Services 2005 Primary Healthcare Policy Fellow and an American Association of Colleges of Pharmacy 2006 Academic Leadership Fellow. She has received numerous awards, including the 2013 Illinois Pharmacists Association Pharmacist of the Year, 2013 Fellow of ASHP, 2012 National Pharmaceutical Association's Chauncey I. Cooper Award for sustained and distinguished professional service, and 2011 AgeOptions Volunteer Service Award.

Dr. Mobley Smith received her BS in Pharmacy from the University of Michigan and PharmD from the University of Illinois.