Washington, DC – The Pharmacy Technician Certification Board (PTCB), the nation's leading certifying organization for pharmacy technicians, is pleased to announce a collaboration with the American Pharmacists Association (APhA) to provide pharmacy technician credentialing in immunization delivery to those completing the APhA/Washington State University Pharmacy-Based Immunization Administration by Pharmacy Technicians program.
The training program will serve as a stepping stone for PTCB Certified Pharmacy Technicians (CPhTs) to earn an Assessment-Based Certificate. Developed by APhA in partnership with Washington State University, the training program provides pharmacy technicians with the knowledge and skills they need to safely administer vaccinations to patients.
"This very exciting collaboration builds on APhA's decades of experience in delivering pharmacy-based immunization training," said Daniel Zlott, PharmD, BCOP, Vice President of Professional Education Resources for APhA. "The program will ensure that pharmacy technicians who complete the training are well-positioned to support immunization-related services within pharmacies, while the US identifies solutions to meet the increased demand for vaccine services that we anticipate in the face of the upcoming flu season, provision of routine vaccines, and the release of a COVID-19 vaccine," he said.
"The demand for immunizations in the pharmacy setting is growing, and technicians are critical to successfully meeting that demand," said William Schimmel, PTCB Executive Director and CEO. "APhA is the leading authority on immunization training for pharmacists, so we are pleased to collaborate with them on this program for technicians." APhA has conducted immunization training for pharmacists for almost 25 years. The new certificate will be one of the credentials that can count toward becoming an Advanced Certified Pharmacy Technician (CPhT-Adv).
"Pharmacy technicians are an integral component of optimal pharmacy practice," said Scott Knoer, MS, PharmD, FASHP, Chairman of the PTCB Board of Governors, and APhA CEO and Executive Vice President. "Offering this credential will support the expanding role of pharmacy technicians as important members of the pharmacy care team focusing on improving the health of their communities."
Pharmacy technicians are currently authorized to immunize in several states, including Idaho, Rhode Island, and Utah, and other states are considering regulatory and policy changes to allow immunizing by technicians. In all states, technicians already have important roles that support pharmacy-based immunizations, such as assisting with the completion of vaccine administration record forms, accessing vaccination histories, managing inventory, entering data, and handling billing. Their work serves to advance the level of medication safety and helps pharmacists deliver optimum patient care.
PTCB plans to launch new specialty certificate programs in Billing and Reimbursement and in Hazardous Drug Management this summer, followed by the launch of a new Controlled Substances Diversion Prevention Program later this year, and the release of the Immunization Program, for a total of six certificate program introductions since 2019. PTCB's certificate programs in Technician Product Verification (TPV) and Medication History were launched last year.
Active PTCB CPhTs who have completed at least four certificate programs, including TPV and/or Medication History, or three certificate programs and PTCB's Compounded Sterile Preparation Technician® (CSPT®) Certification, and 3 years of work experience, will be eligible to earn a CPhT-Adv Certification this year.
Technicians can learn more about APhA Education programs at pharmacist.com/education.
Technicians can learn more and apply for the new certificate programs at ptcb.org/credentials.
###
About the Pharmacy Technician Certification Board (PTCB)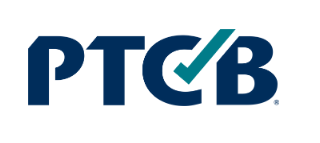 PTCB is the nation's leading pharmacy technician certifying body. PTCB holds medication safety paramount through rigorous programs to certify technicians qualified to support pharmacists and patient care teams in all practice settings. PTCB's Certified Pharmacy Technician (CPhT) Program is fundamental across practice settings and is the foundation for all PTCB credentials. PTCB also offers the Compounded Sterile Preparation Technician® (CSPT®) Certification Program, launched in 2017, and Assessment-Based Certificate Programs, including Technician Product Verification (TPV) and Medication History. Founded in 1995, PTCB serves more than 288,000 active PTCB CPhTs and CSPTs, and many thousands within pharmacy technician stakeholder organizations. Visit ptcb.org.
About the American Pharmacists Association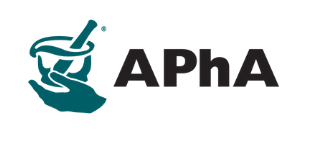 The American Pharmacists Association is the largest association of pharmacists in the United States advancing the entire pharmacy profession. Our expert staff, and strong volunteer leadership, including many experienced pharmacists, allow us to deliver vital leadership to help pharmacists, pharmaceutical scientists, student pharmacists and pharmacy technicians find success and satisfaction in their work, while advocating for changes that benefit them and their patients. For more information, please visit www.pharmacist.com.
Contact information:

PTCB: Laura Humphrey

APhA: Frank Fortin

(202) 223-7189