PTCB ON THE ROAD
Meetings, Conferences and
Expositions Attended By PTCB in 2018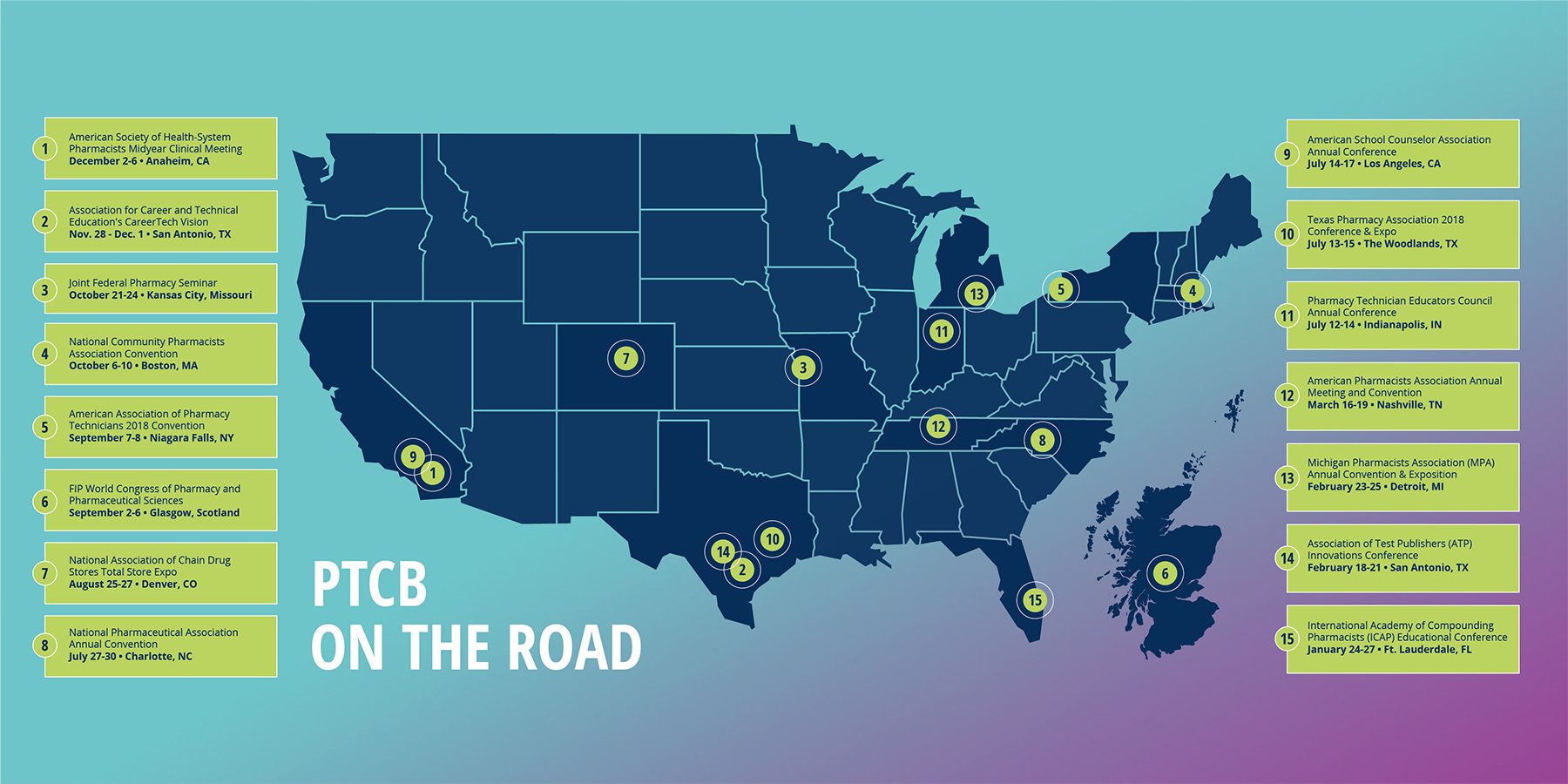 Michigan Pharmacists Association Meeting
PTCB Assessment Content Developer Rachel Seiderman, CPhT, presented updates on CPhT Program changes and the new Certified Compounded Sterile Preparation Technician (CSPT) Program during the Michigan Pharmacists Association (MPA) 2018 Annual Convention & Exposition.
ATP Conference in San Antonio
At the 2018 Association of Test Publishers (ATP) Innovations Conference in February, PTCB's Associate Director of Psychometrics, Xiaohui (Dawn) Zhao, PhD, and Associate Director of Test Development, Tina Chang, MS, presented insights on test development, psychometrics, and accreditation, including how to strategically plan a job task analysis (JTA). One session focused on creating a certification program based on a heterogeneous worker population employed in various practice settings -- including community, health-system, and others -- with standardized universally-applicable exam content.
Connecting Nationwide with the Pharmacy Community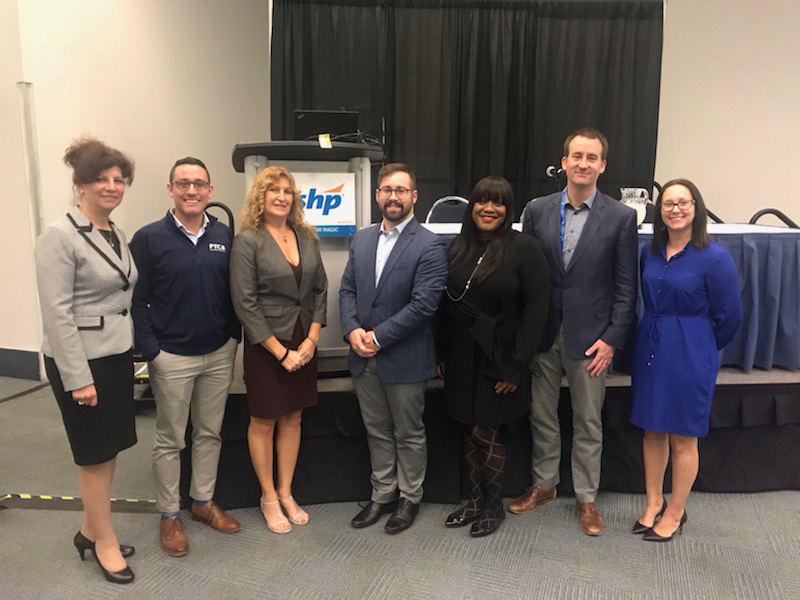 PTCB met with the Pharmacy Technician Forum Executive Committee during the 2018 ASHP Midyear Clinical Meeting. Ryan Burke, PharmD, PTCB Director of Professional Affairs, and William Schimmel, PTCB Executive Director and CEO, attended the Forum's networking session and were on site to discuss new PTCB initiatives.
In addition to exhibiting and attending conferences and meetings across the country during 2018, PTCB also presented at multiple events, sharing updates on Certification Programs and collecting input from technicians, employers, educators, state associates, and the pharmacy community.
"It was great to learn from such an enthusiastic group of engaged CPhTs at the ASHP Midyear networking session. PTCB shares their excitement about the future of the pharmacy technician profession."
Ryan Burke
PharmD, PTCB Director of Professional Affairs