CERTIFIED COMPOUNDED STERILE PREPARATION TECHNICIAN (CSPT) PROGRAM
PTCB Grants 484 Compounded Sterile Preparation Certifications in 1st Year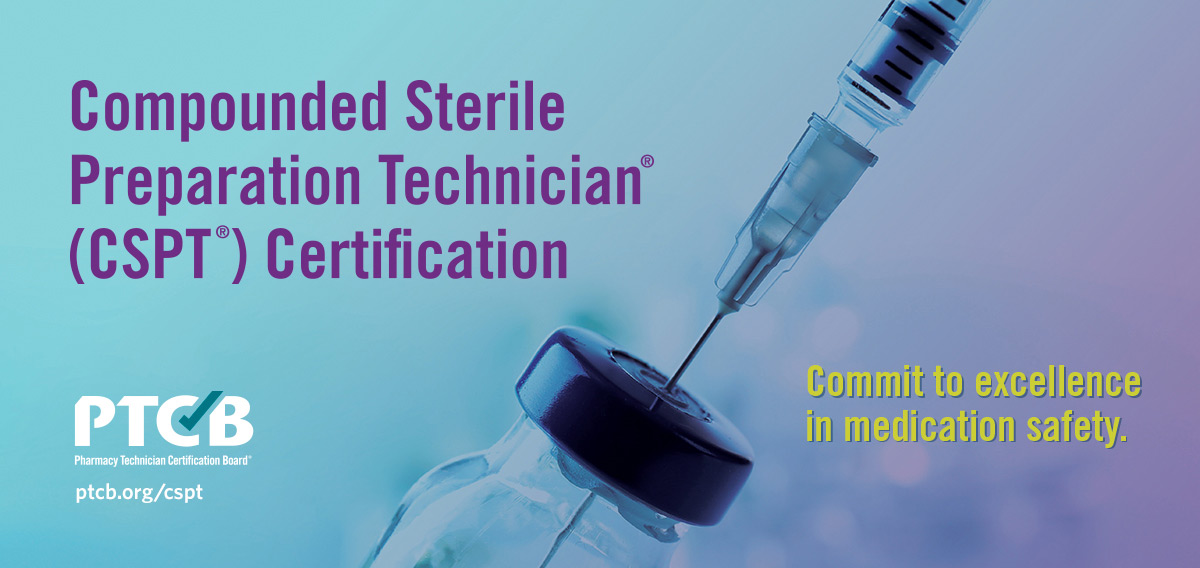 At year-end, PTCB had granted 484 Certified Compounded Sterile Preparation Technician® (CSPT®) certifications, completing the program's first full year after its initial launch on December 6, 2017.
"Every day, our CSPTs use what they learned studying for the CSPT. They must perform conversions quickly, review labels and compounding instructions, assess patient history sheets for allergies, and know to thoroughly clean the hood if making something for a patient who has, say, a penicillin allergy. These are just a very few examples. Knowing USP and environmental regulations is crucial in home infusion, and ensuring the individuals working inside clean rooms are well trained is essential to achieving safety for both employees and patients."
Glen J. Gard
CPhT, CSPT, Pharmacy Compliance Manager, Option Care, Bannockburn, IL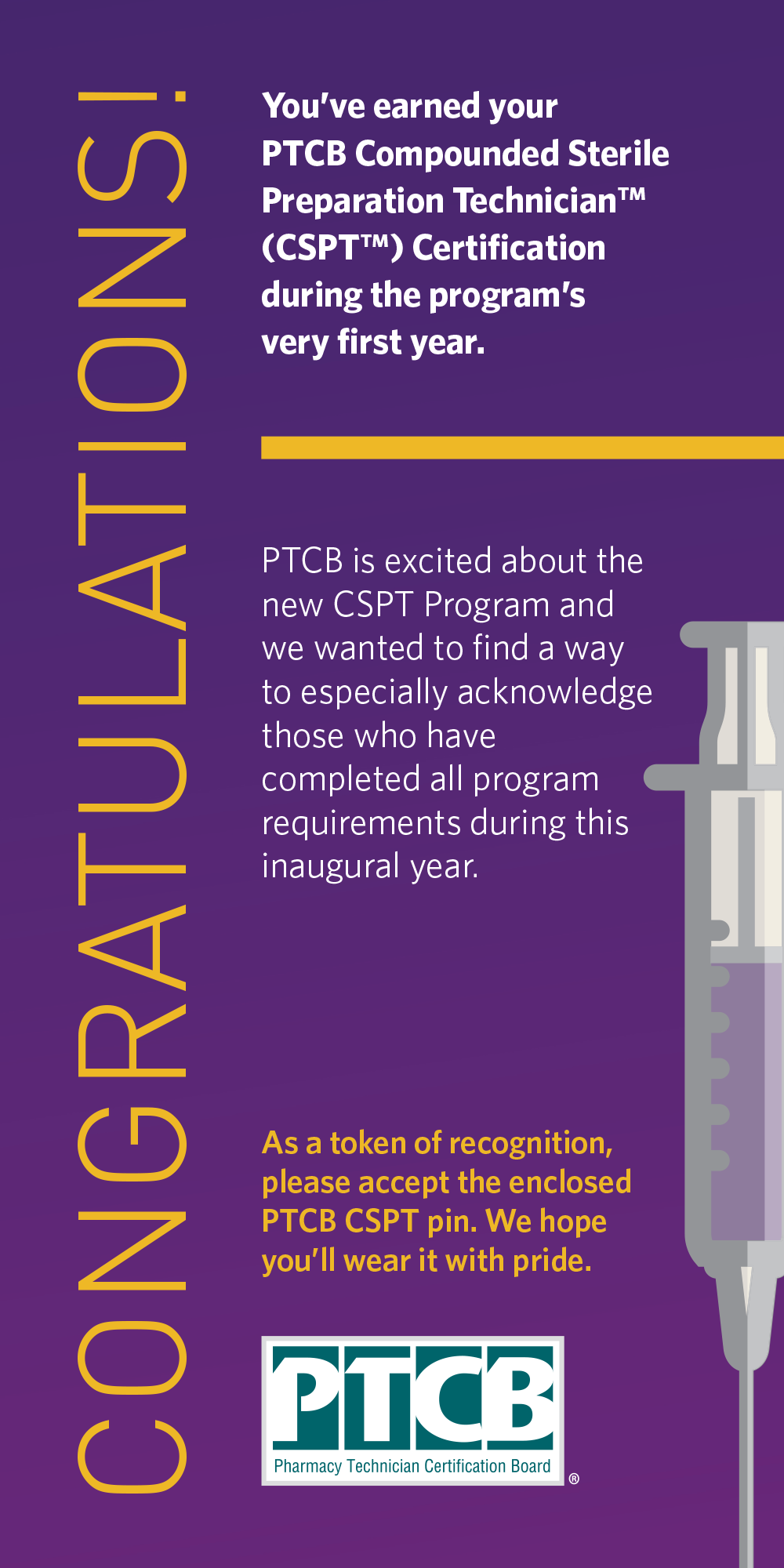 Congratulations Go to New CSPTs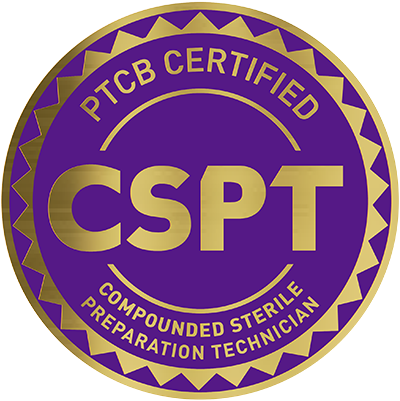 PTCB wanted to especially acknowledge those who completed all Compounded Sterile Preparation Technician Certification Program requirements during the inaugural year.
As a token, PTCB sent each new CSPT a CSPT pin, with hopes that every CSPT would wear theirs with pride.
PTCB Recognizes Nearly 200 Sterile Compounding Education/Training Programs
Throughout 2018, PTCB reviewed and recognized sterile compounding education/training programs offered across the US and online. CPhTs who wish to obtain CSPT Certification become eligible by completing one of more than 190 PTCB-recognized education/training programs for CSPT in addition to one year of sterile compounding experience.
PTCB derived requirements for recognition from PTCB's 2016 Sterile Compounding Pharmacy Technician Job Analysis Study and PTCB's Certification Council.
"As a manager, we are happy to cover the cost of the CSPT Exam for our technicians to advance safety. Also, I am working to get a monetary bonus for technicians who obtain and maintain this certification."
"The PTCB CSPT Program is a key step toward fulfilling PTCB's mission to advance medication safety. The Program offers the opportunity to demonstrate knowledge and skill as a specialized technician, and commitment to medication safety by meeting the program's high standards. Employers who choose to employ CSPTs value excellence and the highest level of training and preparation."
"Technicians are such an integral part of ensuring home infusion providers are leaders in regard to sterile compounding compliance. We are very excited to see recognition of their important role through the CSPT program."
"Earning this certification — which ensures knowledge and understanding of sterile compounding techniques and procedures — bumps technicians up a level on the team and sets them apart."
CSPT Recertification Tools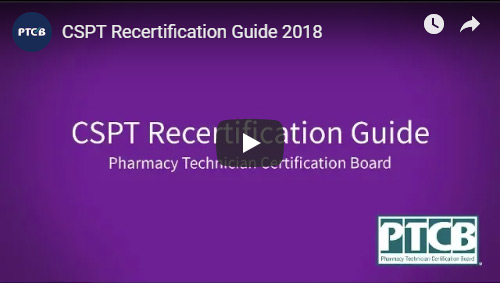 PTCB released CSPT recertification tools in 2018, including a CSPT recertification guide video.