ENGAGEMENT & RECOGNITION
New! Online Career Center for Job Seekers and Employers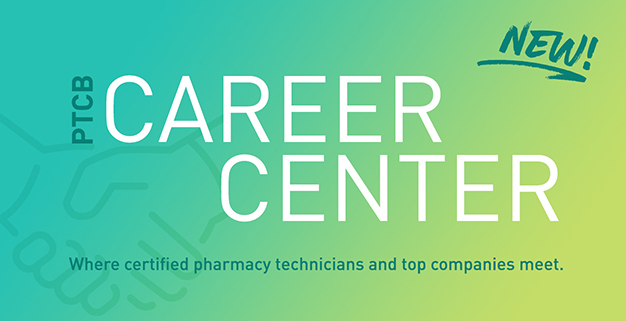 On May 8, PTCB launched an interactive job board, the PTCB Career Center, providing pharmacy technicians, employers, and the pharmacy community an easy-to-use and targeted resource for online employment connections.
Benefits for Employers: The PTCB Career Center gives pharmacy technician employers the ability to identify and reach qualified candidates. Employers can post jobs online, search for candidates based on specific job criteria, create an online resume agent to email qualified candidates daily, and benefit from online reporting that provides job activity statistics.
Unmatched exposure for job listings
Easy online job management
Resume searching access
Company awareness.
Benefits for Certified Pharmacy Technicians: For job seekers, the PTCB Career Center is a free service that provides access to pharmacy technician employers. In addition to posting their resumes, job seekers can browse and view available jobs based on their criteria and save those jobs for later review. Job seekers can also create a search agent to provide email notifications of jobs that match their criteria.
"PTCB is pleased to serve as a career hub for pharmacy technicians. We know pharmacy technician employers need to be able to efficiently find and attract top talent. Given that PTCB Certification is accepted in all 50 states, PTCB CPhTs are in a strong position to seek employment wherever they choose. The PTCB Career Center is a user-friendly resource for employers seeking the best pharmacy technician employees."
William Schimmel
PTCB Executive Director and CEO
Career Center By the Numbers
Unique Page Views
182,108
Job Applications Sent
From PTCB Career Center
609
Job Applications Received
For PTCB Employers
178
New Job Seekers Who
Joined PTCB Career Center
3,113
Pharmacy Technician Day Breaks Records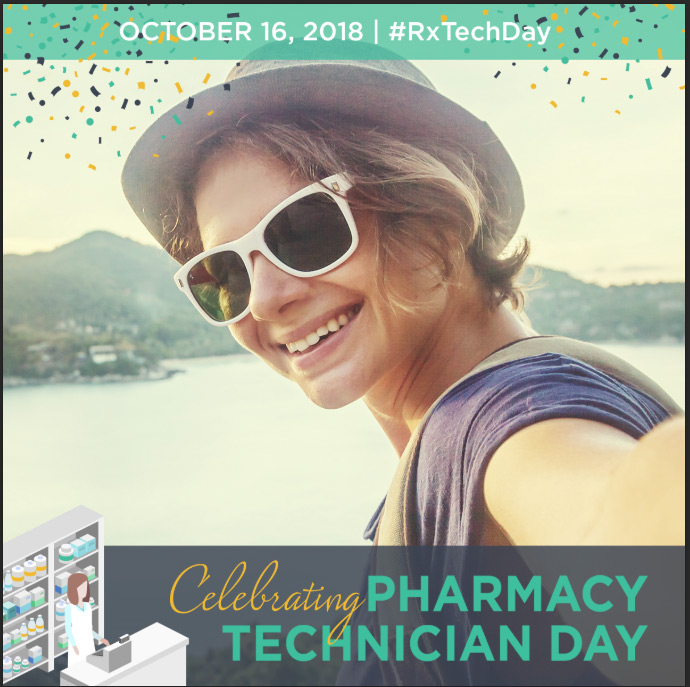 In 2018, recognition of Tech Day expanded to countries across the world. In honor of the day on October 16, the pharmacy technician community participated in multiple ways, drawing record numbers of technicians into the international conversation. Technicians participated in various activities, including the #RxTechDay chat throughout the day, sharing photos via the Facebook event, downloading graphics and badges to wear and display, and adding a Technician Day frame to their Facebook profile.
PTCB appreciates the commitment of so many pharmacy technicians who are dedicated to their work and their patients. Thank you, CPhTs.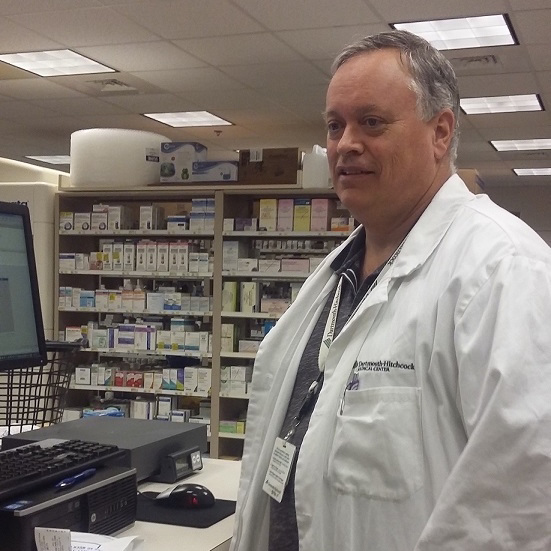 Medication Safety Spotlight: Applause for CPhTs!
"Being selected as one of 12 students out of nearly 400 applicants for the Pharmacy Technician Training Program at Dartmouth-Hitchcock was a real honor. The program was challenging and readied me to pass the PTCB Certification exam -- the PTCE -- and open a new chapter in my career as a pharmacy technician. I love working in the pharmacy. It is rewarding to know that what I do every day makes a difference in someone's life."
John Trombly
CPhT, Certified Pharmacy Technician, Dartmouth-Hitchcock Medical Center, Lebanon, NH
READ MORE
"Tiffany Bartlett, CPhT, CSPT, … has been a certified pharmacy technician for more than 20 years and a specialty pharmacy technician at MD Anderson Cancer Center in Spring, TX, for almost three years. 'I think there are many responsibilities that can be delegated to the technician, such as insurance specialist, educator, medication therapy management, and quality control. With each new opportunity, each role should be evaluated and minimum guidelines should be established relating to educational requirements and work experience in order to choose the right candidate for the position,' says Bartlett. 'Pharmacy technicians are anxious to break out of their traditional roles in retail and hospital and use their skills and knowledge to practice in exciting new opportunities.'"
PTCB Materials and Graphics
2018 Resources
PTCB created promotional materials, including advertisements, web banners, brochures, flyers, and more and shared them with state associates and the pharmacy community.
PTCB published new multi-panel brochures for those who want to learn about PTCB's programs and for technicians interested in taking the next step in their career to become certified.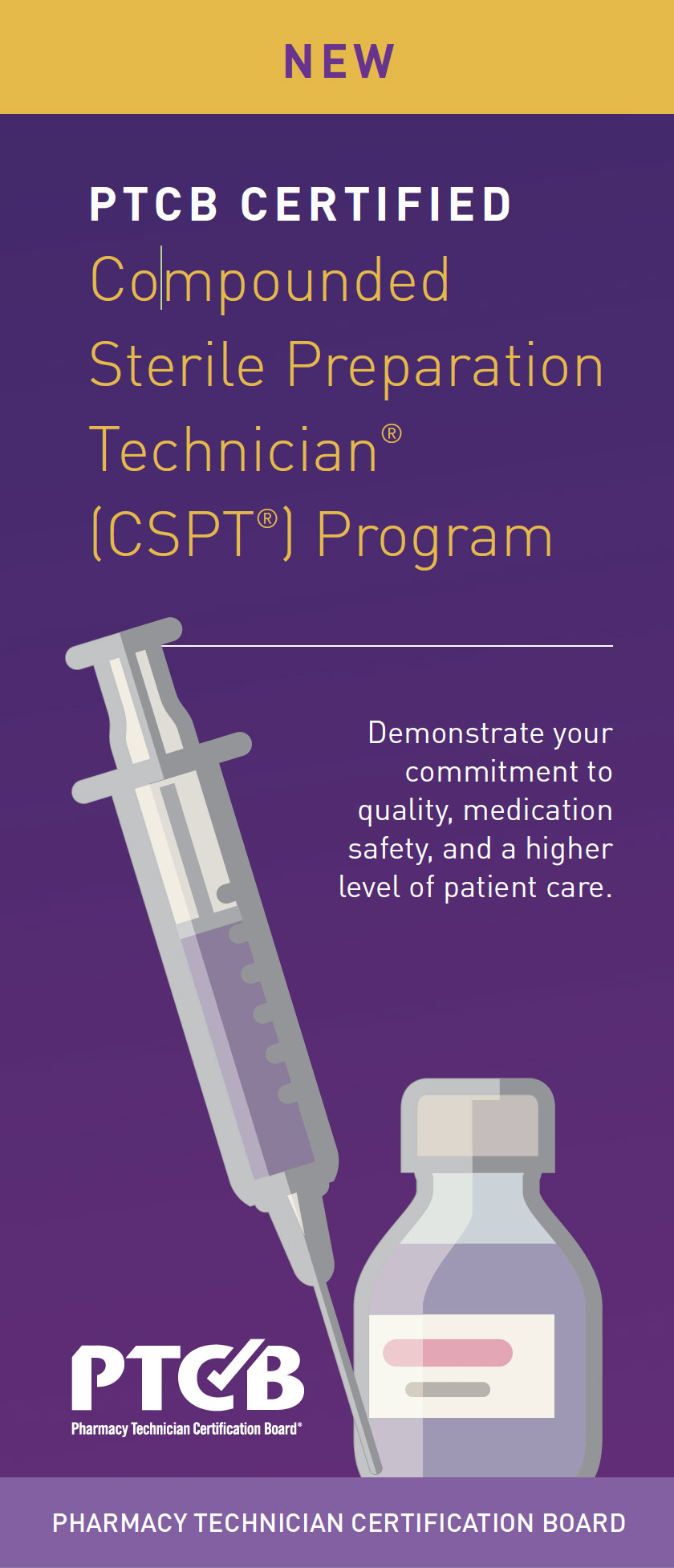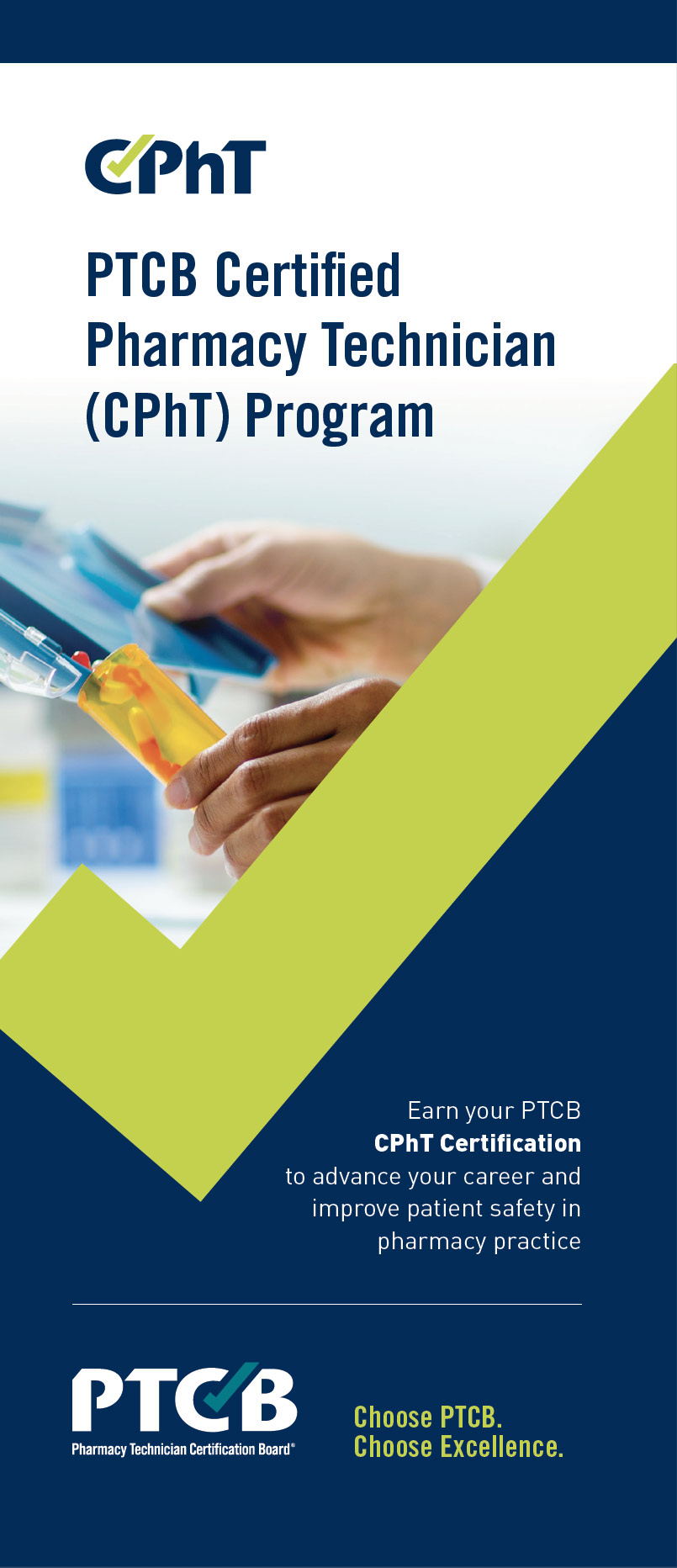 New! 2018 Ad Campaign
Because patient safety matters
In December, PTCB launched its newest advertising campaign featuring the new PTCB logo and updated color palette.
READ MORE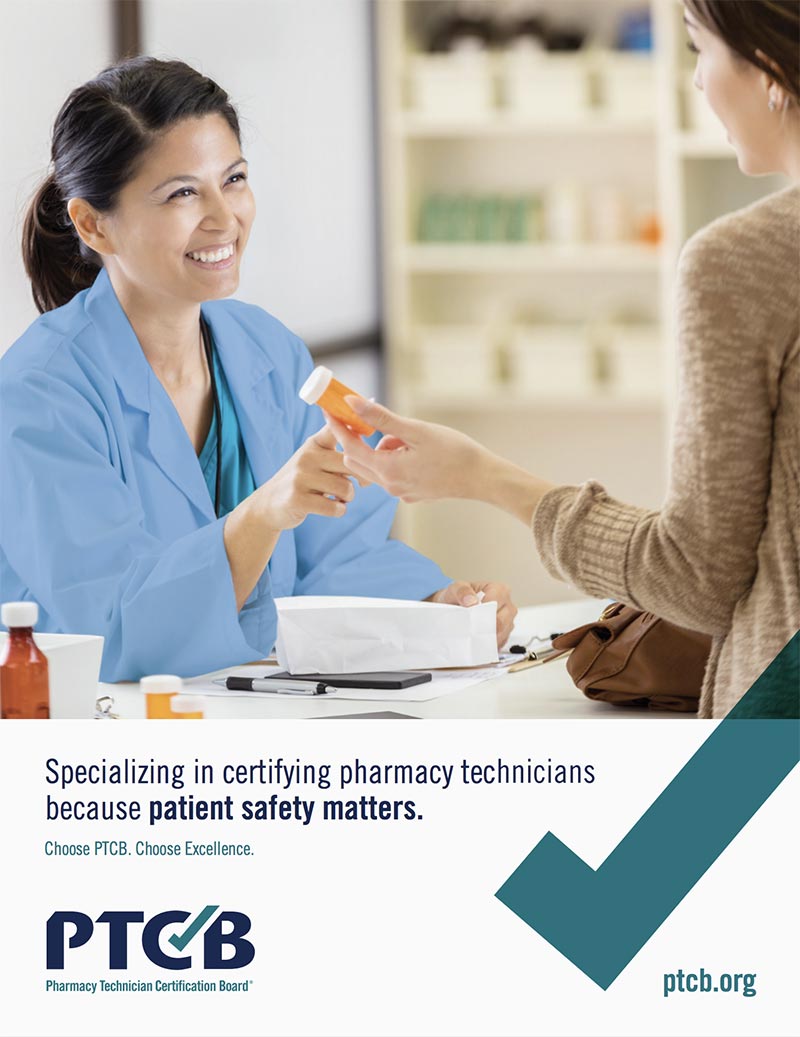 PTCB in the News
PTCB spokespersons, volunteers, experts, and staff were interviewed throughout 2018 on PTCB program updates, trends in pharmacy, pharmacy technician advancement, and the value of certification.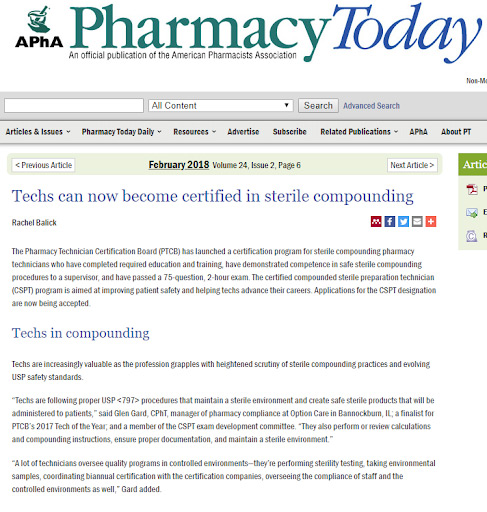 ---
February 2018
Read Full Article »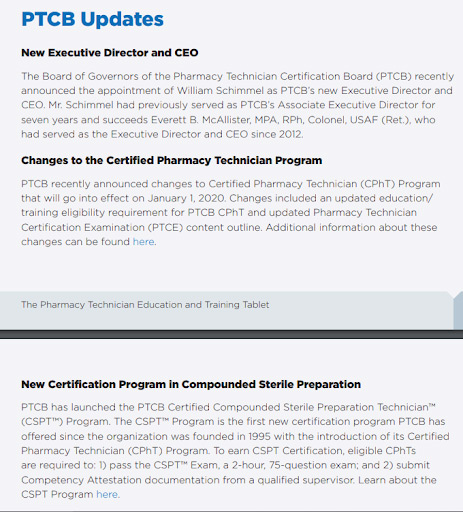 ---
Winter 2018
Read Full Article »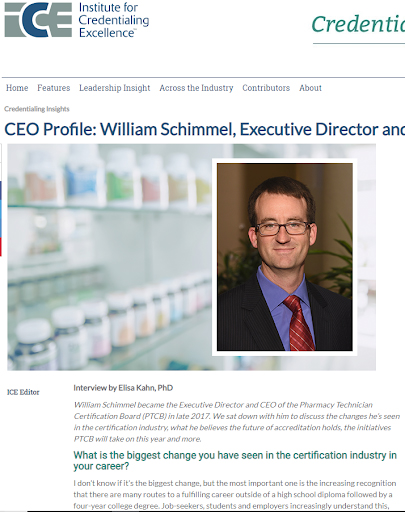 ---
April 20, 2018
Read Full Article »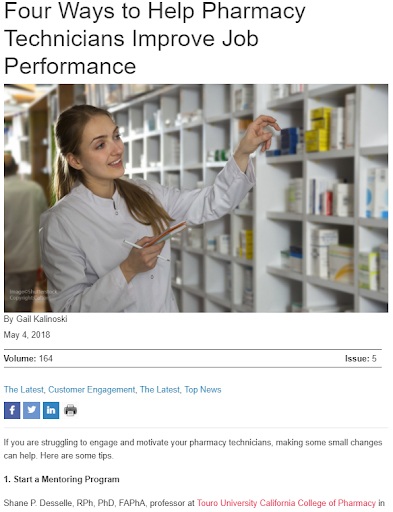 ---
May 1, 2018
Read Full Article »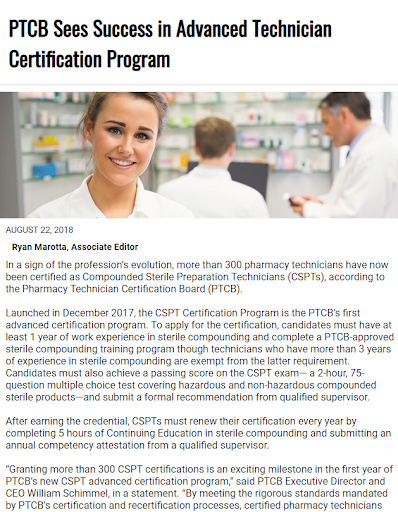 ---
August 22, 2018
Read Full Article »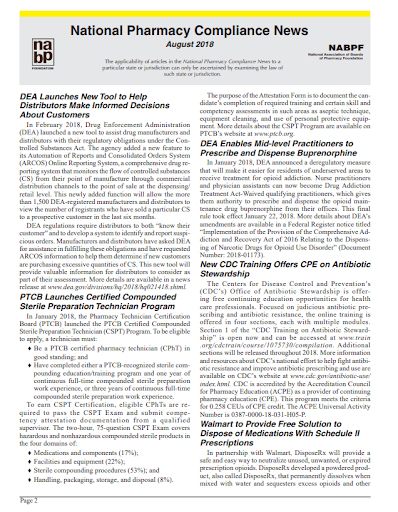 ---
August 2018
Read Full Article »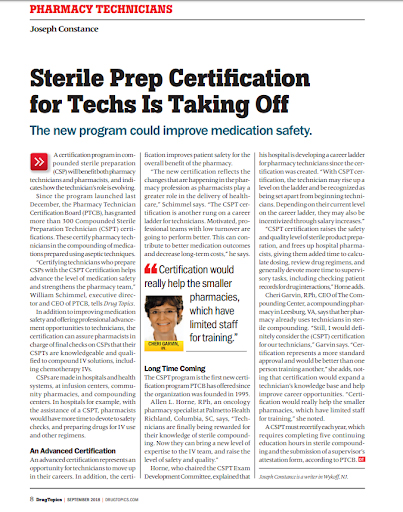 ---
September 10, 2018
Read Full Article »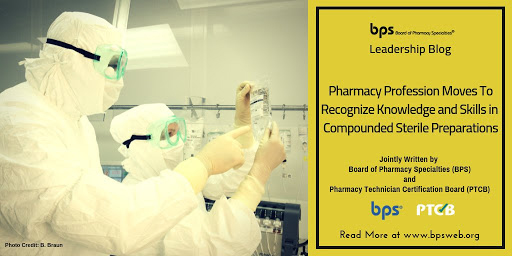 ---

December 12, 2018
Read Full Article »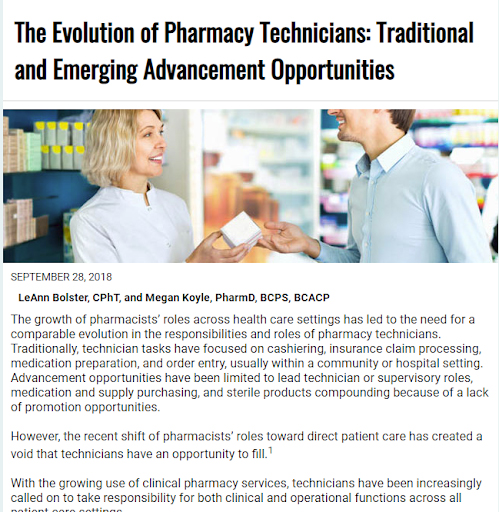 ---
September 28, 2019
Read Full Article »