Certified Pharmacy Technician (CP
h

T) Program
Pharmacy Technician Stakeholder Consensus Conference Yields Recommendations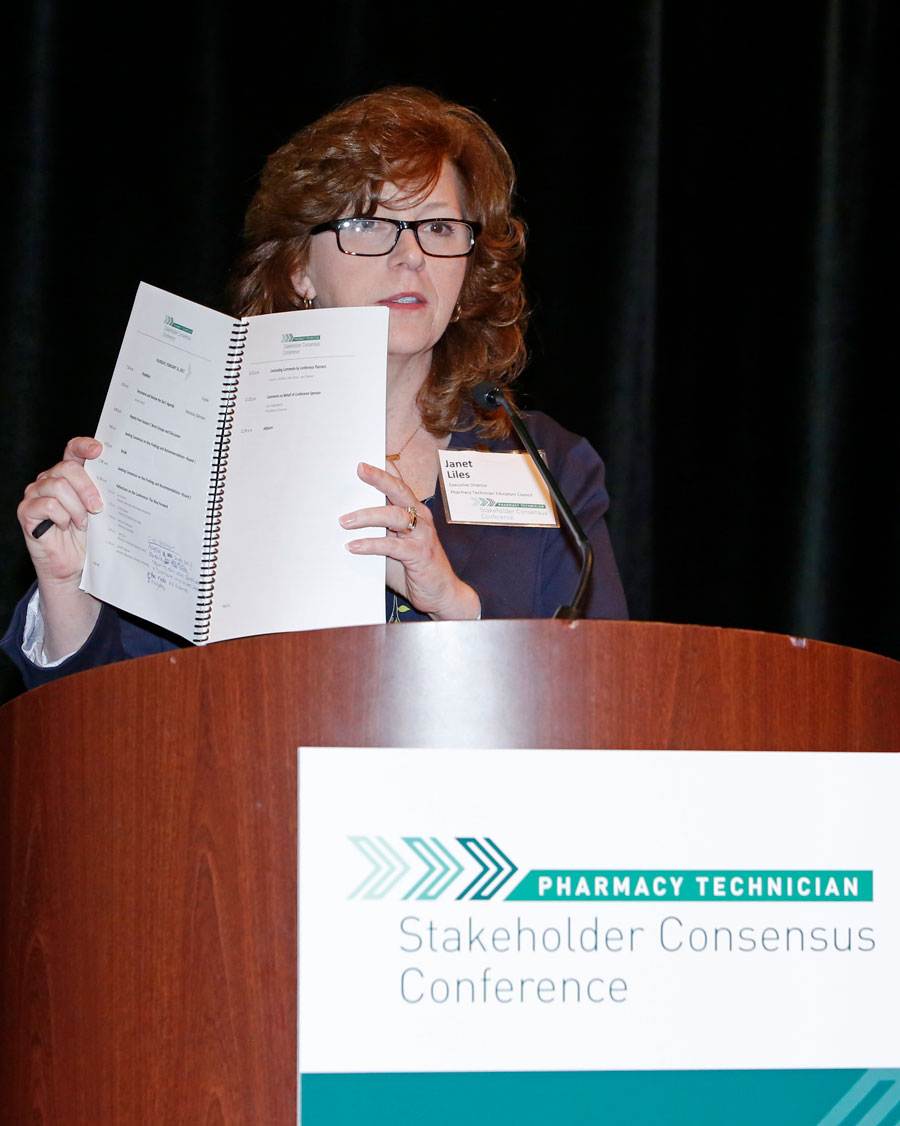 PTCB hosted a 3-day Pharmacy Technician Stakeholder Consensus Conference in Irving, TX, February 14-16 to explore consensus on standards and qualifications for entry-level and advanced practice pharmacy technicians. The conference brought together more than 100 pharmacy and pharmacy technician professionals across practice settings. An additional 350 individuals participated by webinar. Participants included pharmacists, pharmacy technicians, educators, employers, state and national pharmacy associations, state boards of pharmacy, accreditors, and members of the general public. The conference featured keynote speakers, panel discussions, and daily work group sessions. The event yielded recommendations for education, entry-level requirements, advanced practice, certification, and regulation of technicians.
Four expert panels discussed the technician workforce, optimal requirements for entry-level technicians, opportunities in advanced technician practice, existing state-to-state inconsistencies in technician regulations, and successful models of standardization, including those in place in Canada and North Dakota.
Participants broke into work groups to develop statements on educational requirements, reduction in state-by-state regulatory variations, recognition of competencies of advanced technicians, and the need for public confidence in pharmacy technicians' knowledge, skills, and abilities.
PTCB planned the event in collaboration with the American Society of Health-System Pharmacists (ASHP), the Accreditation Council for Pharmacy Education (ACPE), and an advisory committee comprised of pharmacists and technicians representing various sectors of practice, technician educators from community and health-system-based training, national pharmacy organizations, and state boards of pharmacy. Results from a pre-conference, profession-wide survey informed conference deliberations.

PTCB's CPhT Program, requiring the Pharmacy Technician Certification Exam (PTCE), is accredited by National Commission for Certifying Agencies (NCCA) and the American National Standards Institute (ANSI).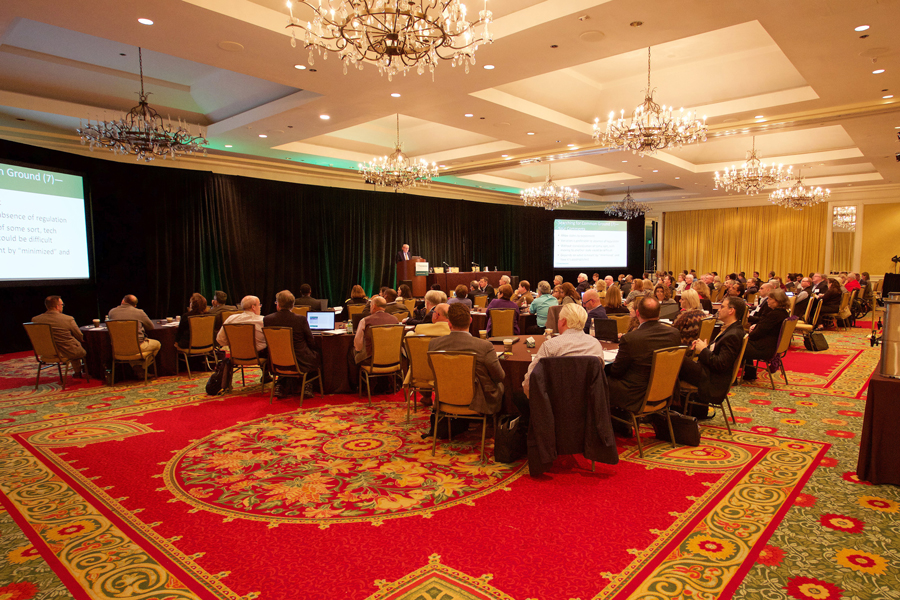 Read the published proceedings in the American Journal of Health-System Pharmacy.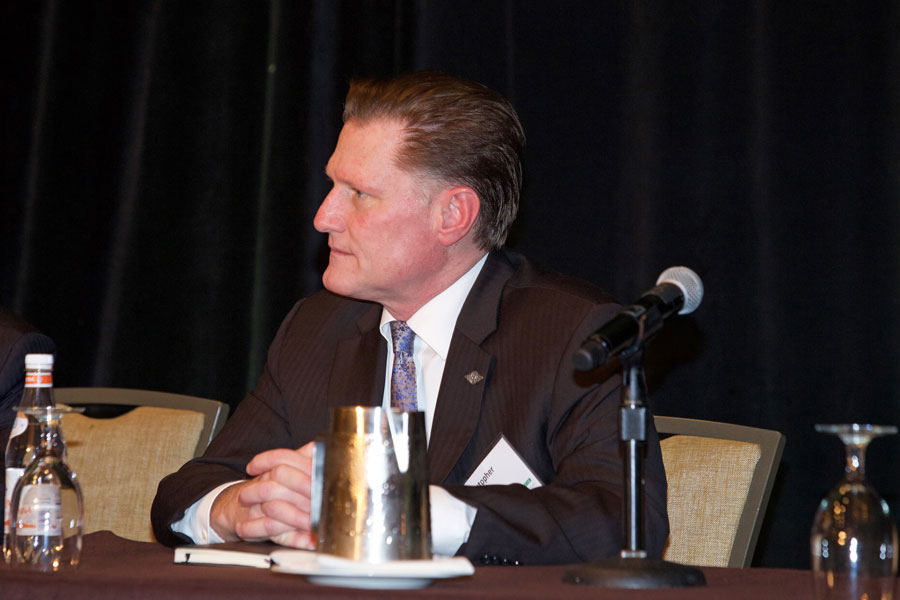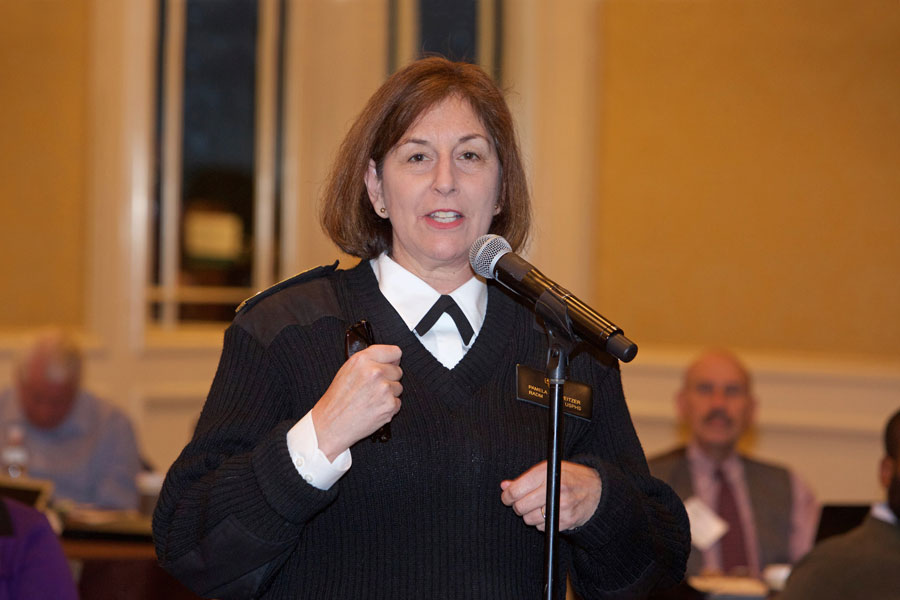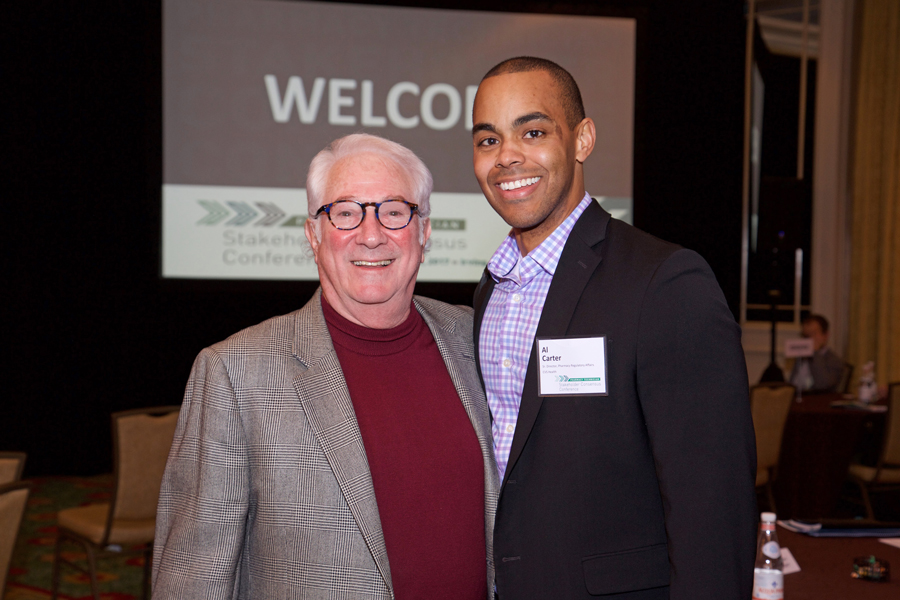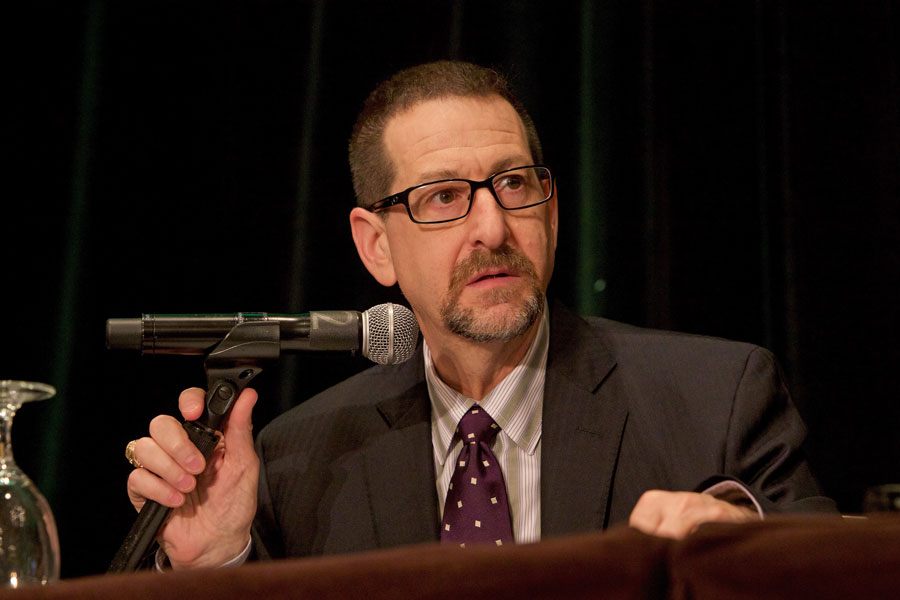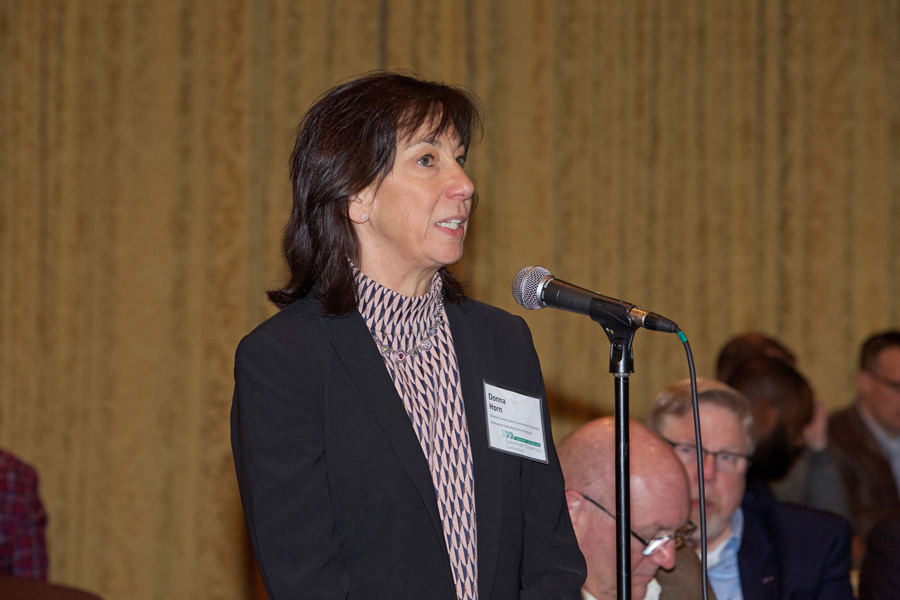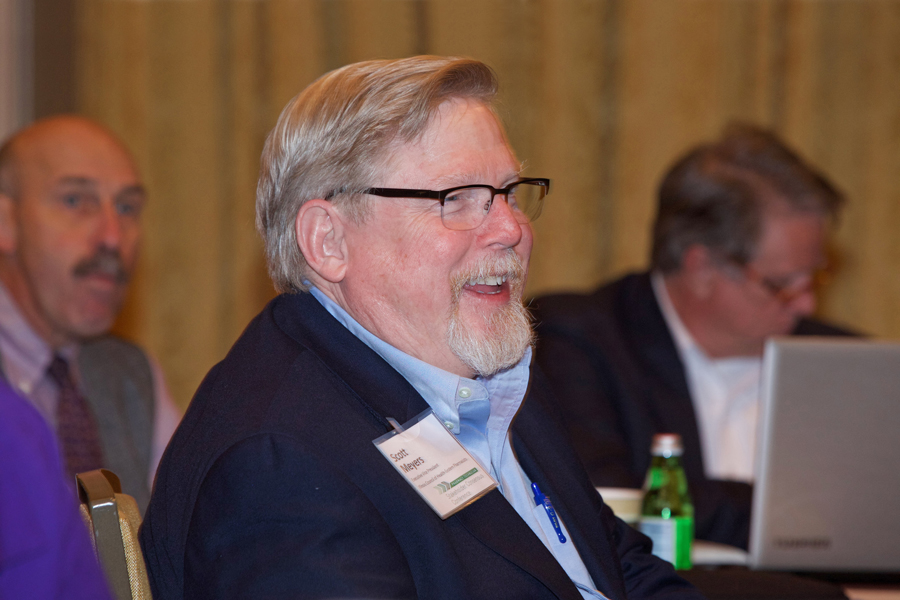 "We must respond to the expectations of the public and align on how to meet them. The public expects quality and safety from all members of the pharmacy team including technicians, an accountable method to measure core competencies, and a uniform standard for technicians."
"The pharmacy profession must develop uniform standards for pharmacy technicians, and then articulate them to state boards. State boards of pharmacy understand the importance of public safety, but they need the collective support of the profession to be on the same page."
"The recommendations will provide a framework to unite the profession around the need for standardized entry-level technician education and training across all states … This will ensure a competent, professional technician workforce in the future to support expanded pharmacist patient care roles, improved patient care, and a more efficient health care system."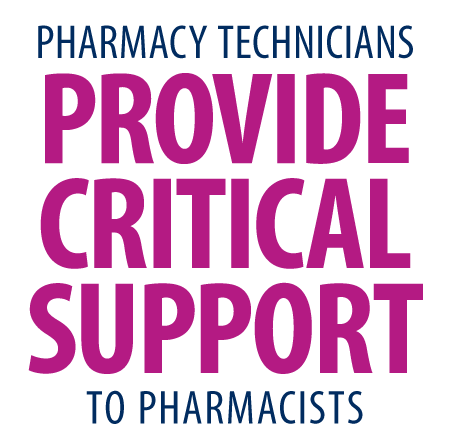 Advancing Technician Roles
As the role of the pharmacist continues to evolve into expanding clinical services, pharmacy technicians are increasingly relied on to fill new roles. PTCB Certification is essential as technicians are an integral part of the pharmacy team and provide critical support to pharmacists.

"Pharmacists cannot do their jobs without qualified and committed pharmacy technicians. As pharmacists' roles expand in direct care, we must be confident in technicians' knowledge and skills.
APhA Executive Vice President and CEO Tom Menighan, BSPharm, MBA, ScD (Hon)
Beginning in April 2017, the Idaho Board of Pharmacy began allowing pharmacists to delegate the administering of patient immunizations to CPhTs. Technicians must hold a current certification in basic life support and complete an ACPE-accredited immunization course before they are permitted to immunize. As the role of the pharmacist continues to evolve, enabling pharmacy technicians to administer immunizations can allow pharmacists more time to provide other patient care services, and may improve vaccination rates.
PTCB Earns ISO/IEC 17024 Accreditation through ANSI
In December, PTCB earned accreditation from the American National Standards Institute (ANSI) Personnel Certification Accreditation Program through December 2022. PTCB was the first pharmacy technician certification program to receive accreditation by the National Commission for Certifying Agencies (NCCA) in 2006, and has become the first and only program to achieve ANSI accreditation. ANSI is the first personnel certification accreditation body in the US to meet internationally accepted practices for accreditation.
ANSI is the official US representative to the International Organization for Standardization (ISO) and, via the US National Committee, the International Electrotechnical Commission (IEC); and is a US representative to the International Accreditation Forum (IAF). The ANSI accreditation process – based on the ANSI/ISO/IEC 17024:2012 standard – is designed to increase the integrity, confidence, and mobility of certified professionals.
NCCA Renews PTCB's NCCA Accreditation
In November, the National Commission for Certifying Agencies (NCCA) granted re-accreditation to PTCB's CPhT Program through November 30, 2021. To qualify for renewal, the PTCB Program underwent NCCA's recently updated review process to demonstrate compliance with NCCA Standards for the Accreditation of Certification Programs.
Accreditation for professional or personnel certification programs provides impartial, third-party validation that a program has met recognized national and international credentialing industry standards for development, implementation, and maintenance of certification programs. The PTCB Program's accreditation was initially granted in 2006 and renewed in 2011.

"ANSI scrutinized PTCB's internal management practices as well as our CPhT Program development with an emphasis on impartiality and fairness to customers. The ANSI review also featured a two-day onsite assessment."
"ANSI commends PTCB for achieving accreditation and demonstrating commitment to the continual improvement of its CPhT Certification Program. Accreditation by ANSI demonstrates compliance to a rigorous internationally recognized accreditation process and creates a valuable market distinction for these credentials."
"By focusing the PTCE on critical knowledge that applies across practice settings, PTCB is being consistent with the current utilization of the CPhT as an entry-level credential and the data from the latest job analysis. These modifications are part of a suite of changes that include the updated education/training requirement and new certification programs that PTCB is developing."
"PTCB believes in the value of both education and work experience as pathways to prepare pharmacy technicians for the PTCE. These changes are being made in the interests of medication safety and advancing patient care."
Updated Education/Training Requirement and New PTCE Content
During 2017, PTCB's Certification Council began preparing for a 2018 announcement of two significant changes to the Certified Pharmacy Technician (CPhT) Program that will take effect on January 1, 2020. They are:
a new Pharmacy Technician Certification Exam (PTCE) content outline, focusing the scope of the exam on core knowledge relevant across practice settings, and
an updated education/training requirement.
Both changes are supported by PTCB's most recent job analysis of pharmacy technicians in 2016. A 90-day online comment period during early 2018 was scheduled for the pharmacy community to submit comments.
New PTCE Content Outline: At the Pharmacy Technician Stakeholder Consensus Conference held on February 14-16, PTCB presented a preview of the next PTCE content outline and highlighted key changes such as the consolidation of knowledge domains from the current nine to four. PTCB released the full updated content outline on its website along with a 'crosswalk' document to identify changes between the current and updated content outlines. The new content outline will go into effect on January 1, 2020, the same time as the updated education/training requirement.
Education and Training Requirement: Beginning in 2020, PTCB will require completion of a PTCB-recognized education/training program OR equivalent work experience. PTCB's recognition of education/training programs will focus on the knowledge identified in the recent job analysis. PTCB will implement an attestation process to identify PTCB-recognized programs and verify that recognized programs comply with PTCB standards and requirements. The PTCB Certification Council will continue to monitor the evolution of pharmacy-profession-led education and training requirements for technicians.
PTCB Expands Eligibility To Include Candidates Within 60 Days of Completing High School
In August, PTCB modified eligibility requirements to allow certification candidates who are approaching high school graduation and within 60 days of acquiring their diploma or equivalent to take the Pharmacy Technician Certification Exam (PTCE). PTCB expanded our eligibility parameters to allow students to get a head start on acquiring their PTCB credential. The eligibility expansion took effect on August 22, 2017. Candidates who have not obtained their high school diploma before applying for certification must provide proof of high school completion (or equivalent) to be granted PTCB Certification.
PTCB Adds 1,000 New Test Centers To Administer the PTCE
PTCB has added more than 1,000 test center locations to 400 existing locations where the Pharmacy Technician Certification Exam (PTCE) is administered. This expansion brings the total number of PTCE test centers to more than 1,400 nationwide, including more than 100 military on-base sites. The added locations facilitate geographical access for more candidates to take the PTCE and earn their certification. Please note that the Certified Compounded Sterile Preparation Technician (CSPT) Exam is not available at all test centers.
In-Service CE Hours Phased Out
PTCB prepared to implement a program update on January 1, 2018 when PTCB would no longer accept 'in-service' continuing education (CE) hours toward fulfillment of PTCB's CE requirements for recertification or reinstatement. In-service CE refers to certain projects or training earned at a CPhT's workplace under a pharmacist's supervision. In 2013, PTCB announced the upcoming change as part of a series of updates to advance pharmacy technician qualifications for renewal. The changes redefine acceptable CE to increase quality and uniformity, and ensure CE hours provide education needed in today's pharmacy settings.
Assistance Extended to CPhTs in Hurricane-Stricken Regions
During 2017, numerous devastating hurricanes struck the US, including Harvey, Maria, and Irma. We have extended recertification deadlines and worked with those affected to ensure they maintain their certifications. Many of the thousands of CPhTs who serve patients in pharmacies in Texas, Louisiana, Florida, Puerto Rico, and the US Virgin Islands have faced challenging circumstances while making every effort to provide pharmacy services and needed medications to patients across the disaster-stricken areas.
| Exam Date | Exams Administered | Passed Exams | Pass Rate |
| --- | --- | --- | --- |
| 1995-2000 Exams | 91,741 | 73,705 | 80% |
| 2001 Exams | 31,107 | 24,269 | 78% |
| 2002 Exams | 33,794 | 26,917 | 80% |
| 2003 Exams | 39,710 | 32,232 | 81% |
| 2004 Exams | 41,245 | 32,114 | 78% |
| 2005 Exams | 45,991 | 35,838 | 78% |
| 2006 Exams | 49,689 | 32,319 | 65% |
| 2007 Exams | 45,045 | 31,490 | 70% |
| 2008 Exams | 50,015 | 34,871 | 70% |
| 2009 Exams | 45,920 | 33,253 | 72% |
| 2010 Exams | 55,443 | 41,403 | 75% |
| 2011 Exams | 51,632 | 39,229 | 76% |
| 2012 Exams | 51,762 | 39,729 | 77% |
| 2013 Exams | 54,245 | 41,316 | 76% |
| 2014 Exams | 53,508 | 30,358 | 57% |
| 2015 Exams | 56,253 | 31,823 | 57% |
| 2016 Exams | 53,353 | 30,872 | 58% |
| 2017 Exams | 52,324 | 30,302 | 58% |
| Total | 902,777 | 642,040 | 64% |
| | |
| --- | --- |
| Total Who Passed PTCE | 642,040 |
| Total Certified via Transfer Process* | 6,670 |
| Total PTCB Certifications Granted | 648,710 |