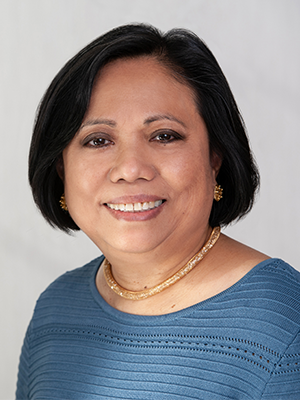 Cinia Hernandez
Controller
Cinia Hernandez is the PTCB Controller and assists the CFO with the management of the company's financial operations. Her career spans more than 30 years of varied experience in private companies, non-profit organizations, government agencies, and financial institutions.
Before joining the organization, Cinia served as the Finance Manager at Levine School of Music for 6 years in Washington, DC. Prior to that, she worked as Finance Manager for wine import and interstate moving companies.
Following college, she joined the Commission on Audit in the Philippines as one of the examiners, and after a couple of years she was employed as a bank auditor in one of the government-owned banks.
Cinia holds a bachelor's degree with a major in accounting from one of the world's largest Catholic universities, University of Santo Tomas, and earned her CPA license in Manila.