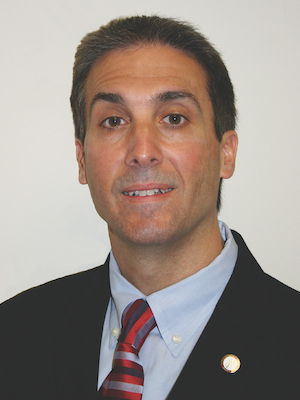 Carmen Catizone, RPh, MS, DPh
Certification Council Chair
Carmen Catizone is Executive Director of the National Association of Boards of Pharmacy® (NABP®) and Secretary of the Association's Executive Committee. In addition to serving on PTCB's Board of Governors, he is Chair of PTCB's Certification Council.
NABP is an international organization whose membership includes the state boards of pharmacy in all 50 states, DC, Guam, Puerto Rico, the Virgin Islands, and eight provincial pharmacy regulating agencies in Canada. The purpose of NABP is to assist state boards of pharmacy in protecting the public health and welfare and provide model regulations to assist boards with the development of uniform practice, educational, and competency standards for the practice of pharmacy.
Catizone is a Past President of the National Pharmacy Manpower Project and the National Conference of Pharmaceutical Organizations (NCPO) as well as a past member of the US Pharmacopeia (USP) Board of Directors. He has acted as a reviewer on several advisory boards and provided expert witness testimony and consultation in the areas of pharmacy practice and regulation. He graduated from the University of Illinois at Chicago, College of Pharmacy, with a BS degree in pharmacy degree and an MS degree in pharmacy administration/health care policy.
Catizone is the recipient of many honors and awards including an Honorary Doctor of Pharmacy, the Certificate of Appreciation from the District of Columbia, two Food and Drug Administration (FDA) Commissioner Special Citations, the University of Illinois Alumnus of the Year, American Druggist Magazine Pharmacist of the Year, and the University of Illinois, College of Pharmacy, Alumni Association's Sister Margaret Wright Graduate Award.